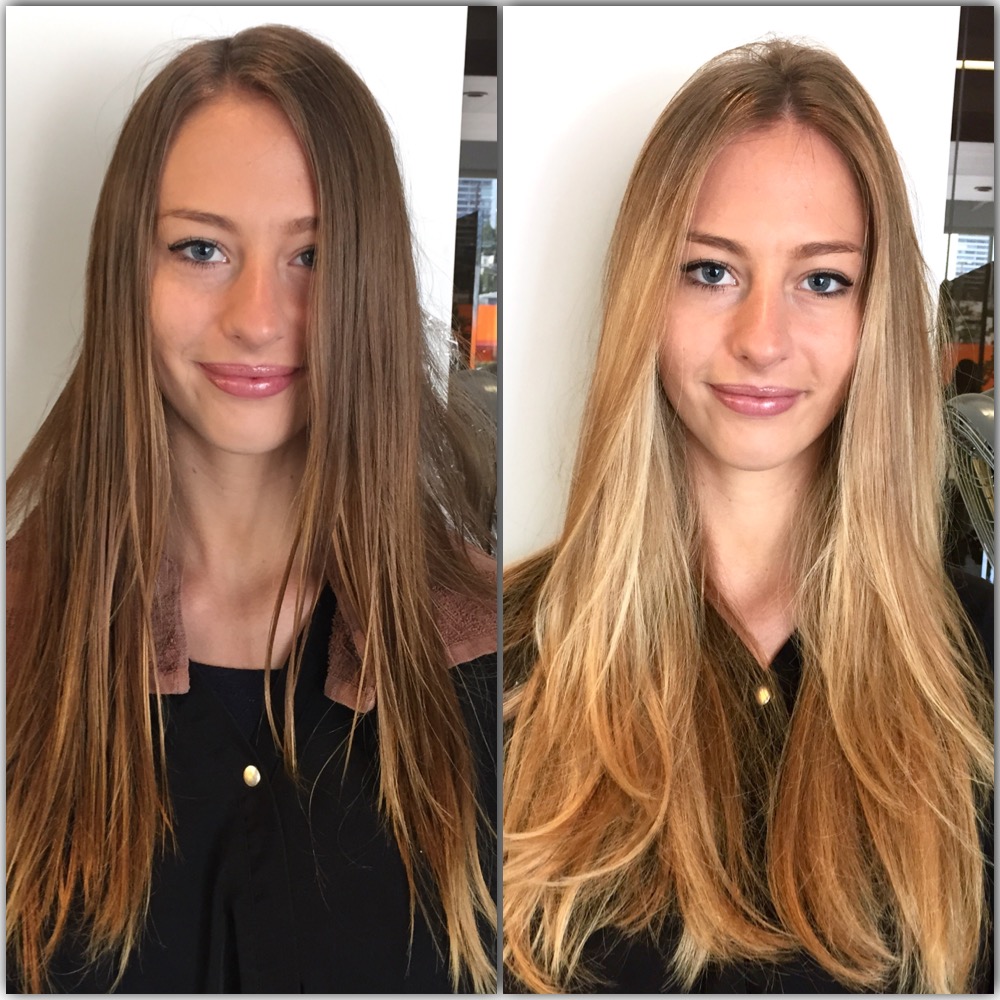 I recently had the pleasure of working with Georgia Connick, daughter of Harry Connick Jr., who came in and told me that she needed something new to brighten up her style. Georgia's mother, Jill who is also a client of mine, told her daughter that if she wanted to go lighter/blonde that she had to see Corey Powell, 'The King of Blonde."
Her hair was light brunette to begin with, so I hand painted and balayaged some highlights throughout to create a beautiful blonde look with depth and texture. As you can see in the photo, the highlights brighten up her whole face, and now here eyes really pop! It's a great look on Georgia for summer.
This look is great if your hair is on the darker side and you want to go lighter for the warmer months, without changing your look too drastically. I love her new look!