Celebrity Spotlight: Why I Love Beth Behr's Color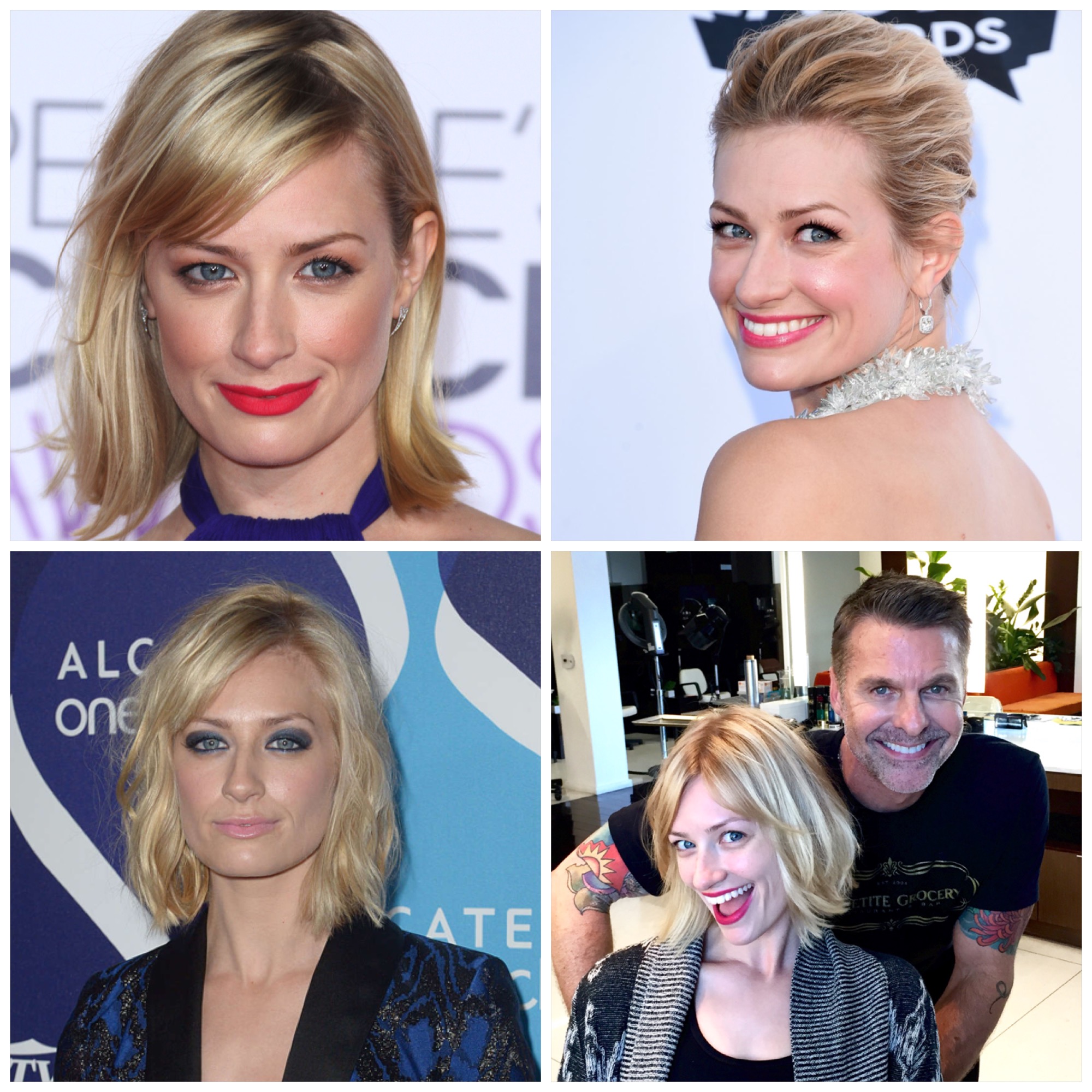 My client, the beautiful Beth Behrs plays Caroline Channing on 2 Broke Girls. I love working with her.
When we meet up, I do a blonde on blonde – smudging her base to make her a little lighter then her natural color. Then, I paint some balayage highlights. Last season we #lobbed her hair off with a side bang. As of recently she's been growing  her bangs out.
It's good to mix it up, change it. She looks fabulous nomatter her hairstyle. As you can see in the photos, her color really accentuates her beautiful face, skin, and eyes, making everything pop!