FOCUS – Margot Robbie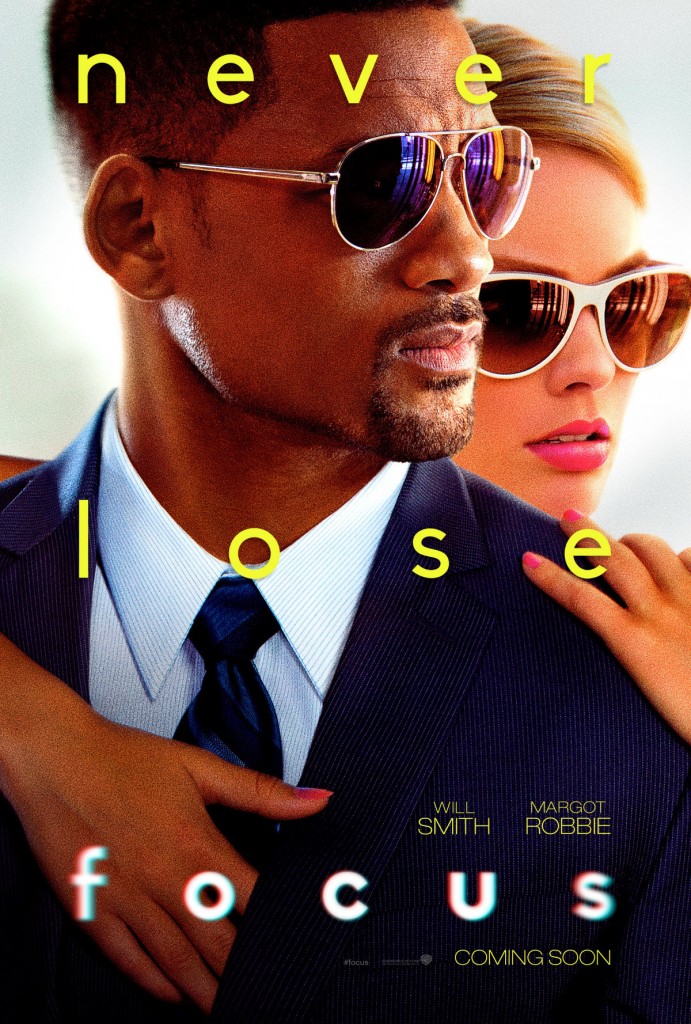 I can't wait to see the movie FOCUS starring Margot Robbie and Will Smith. I got to do Margot's hair color for the film. I softened her base and did Balayage highlights to create a blonde on blonde for the movie. I too work with the super talented Ann Morgan who created all those amazing styles, killer up-do's, and that piece of art.
Here's what Ann did
"First I back combed slightly at root all over, then I started the braid at the front as though it was a french braid. Next, using 3 large sections (front and either side in front of the ear) I brushed the rest up as you would a normal braid, but kept it high on the crown area. Using only a ponytail holder at the end to make sure to leave the fullness and not brush up too taut.
"Finally I secured the braid to the back area with bobby pins so it stayed along the head shape and did not swing. I used 3 goody flat barrettes in gold along the top to flatten the crown and give it a more sophisticated finish. Rahua oil is my favorite styling tool to smooth hair."
Thank you for making my color look so good. Tania McComas did beautiful make up, perfection and  Dayna Pink did exquisite wardrobe, so sexy chic they all did a fantastic job, KUDOS. Great team work! Thank you all and Denise Dinovi (producer).
Here are a few images from the film.
BIGHUG.