Hair Tutorial: The Voluminous Ponytail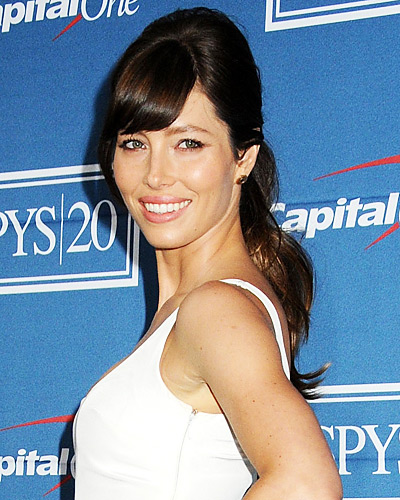 The ponytail is an easy and basic way to keep hair out of your face. While this simple hairstyle is great for your gym session or running afternoon errands, it may not be best suited for evening events such as work or a date, unless you vamp it up. Take your hair to new heights by adding volume to this classic look!
Here's how to perk up your pony:
• Flip your hair over and spritz your roots with volumizing spray. Toss your hair back—you should already see a difference.
• Grab a 1-inch section to tease the hair at your crown. Insert a fine-toothed comb and push down toward your scalp. Smooth out any messy parts with a gentle brush.
• Decide the height of your ponytail. For a more relaxed look, go with the lower pony—the higher look is much more playful.
• Part your hair from ear to ear to section off the teased portion. Brush the sides and back of your hair, gather your tresses and secure where you see fit—preferably with an elastic hair band so as not to cause any breakage.
Tips & Tricks
• Use a small claw clip underneath the hair for extra height.
• Light styling gel helps prevent frizz, but avoid oily serums unless your hair texture is coarse.
Whether long or short, curly or straight, the ponytail is a universal style—no matter the height, its bound to look great on you!