Key Points for Sexy, Shiny, Beautiful Hair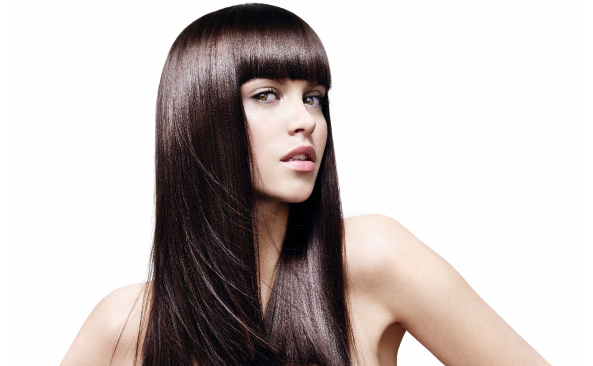 How many of you want healthy, beautiful, sexy, shiny hair?
Do you ever wonder: How do I get that shiny beautiful hair I see on magazines and red carpets?
Like the late Vidal Sassoon used to say "If you don't look good, we don't look good", and my mentor Jose Eber likes to say "Shake your hair darling" who were both inspirational and very talented hair gurus. They were definitely on to something.
I am going to share with you a few of my hair secrets in just a few steps which I like to incorporate into my services at the salon, and if followed at home can help keep your hair healthy and shiny.
1. When a client comes in to see me the first thing that happens is one of my assistants begins combing out the tangles and knots. I have them use a wide tooth comb, which I suggest the same for you as brushing can cause breakage. Start at the ends and work your way toward the scalp.
2. Now you are able to apply the natural oils (which I will recommend next) for conditioning and protection. It's best to begin at the ends where the majority of damage and breakage occurs. Working your way up the hair shaft then finally towards the scalp. Working upwards towards the hair shaft – like climbing a rope.
I know many of you use commercial over the counter heavily perfumed, silicone based products that just coat the hair. I like to use natural organic oils like: avocado or olive for thick coarse hair, apricot and grape seed for med textured hair, and coconut or jojoba for finer hair. You should use those too. The natural oils help to replace the lipids which are a waxy oily layer on the hair (kind of like the skin on a grape) that protects the cuticle of the hair creating sheen and moisture.
3. The scalp is very important. Almost like if you want pretty flowers, you need to cultivate the soil and nurture the roots. With the oil treatment in place you want to first gently brush the scalp – this will stimulate circulation, loosen any dirt and oil while removing any dead skin. After brushing: start to massage the scalp with your middle and index fingers going around the circumference of the head. This will increase blood flow to the follicle (the root of the hair) and is revitalizing and relaxing.
4. Hair should not be shampooed daily. I tell this to all my clients, excessive shampooing will remove the natural oils (lipids) that protect the cuticle of the hair shaft leaving the hair weak, dry and dull. I have a shampooing technique that works amazing, and yes I am going share with you: Place about a quarters size amount of shampoo in your palm, add a little water, then rub your palms together creating a lather. Begin applying the suds on dry scalp and dry hair. As we we all know oil and water do not mix without adding soap. If the hair is wet you will have to use much more detergent, therefor drying out your hair. By applying the lather to dry hair you break down the oil on the scalp and get a much better shampoo. Apply more water and shampoo until the whole length of the hair is cleansed, finally rinse thoroughly with warm water.
5. As result of the detergent in shampoos, the sebum (natural oils) can be removed from the hair shaft. To help avoid this apply a conditioner on your hair to help replenish your hair. Squeezing out any excess water prior to applying conditioning treatments can help with better absorption. There are instant conditioners you can leave on for a few minutes and can be used after every shampoo. For hair that is more damaged and dried out, applying a treatment with both protein and moisture for deep conditioning can be very beneficial. Using a little heat can help to further enhance the treatment as well. I recommend to let set for 10-20 minutes. Use deep conditioner preferably once or twice a week depend on your hair texture – fine or oily hair requires less use to avoid build up and weighing down the hair.
Styling tips:
Before you blow dry using a styling aid that protects the hair from damage is KEY! Leave in products that contain a UV (ultra violet) protection can help protect from sun damage. Wet hair should be brushed out since wet hair has a lower breaking point than dry hair – a wide tooth comb is preferred.
KEY POINTS:
Hair should be shampooed only every other day.
Conditioning the hair can replace moisture and shine.
A basic hair care routine can result in healthy, beautiful, shiny, sexy hair..
HAIR IS SEXY, AND I LOVE WHAT YOU LET ME DO TO IT… Corey