TREND WATCH: Fall 2013
From day to night, low maintenance ponytails rule this fall! After straightening, part the hair deep to the side and secure at the nape of the neck. Run over flyaways with hair wax and give the pony a slight bend by wrapping it around a one-and-a-half inch curling iron.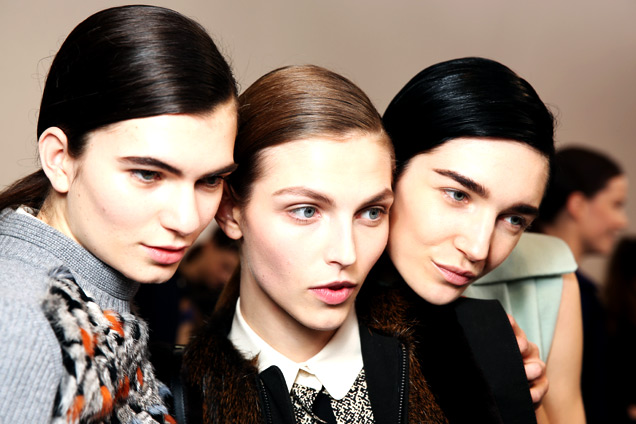 Classic braids are back—with a straight center part, comb it flat against the nape and braid over shoulder. Wrap a headband about a half-inch past the hairline to add flair to this simple style.