SHEAR TV TOP 100 HAIR STYLIST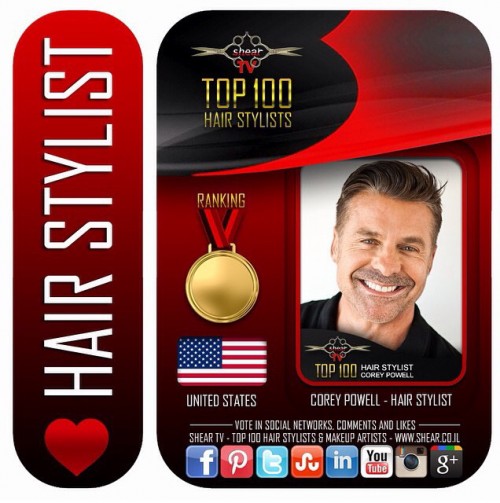 Shear TV has named me in their list of Top 100 Hair Stylist in the US. Here is a little bit of my thoughts on beauty and what motivates me as a hairstylist in the industry to perform my job in a fulfilling way:
Hair, make-up, and wardrobe can all affect your mood and the energy that you exude, all of which represent who you are and is people's first impression of YOU. What does someone's hair say about them? Well, I think it says everything! When you look at someone it is the first thing you notice, it's there image, it's their ultimate accessory and icing on a cake – a crown of jewels.
The great thing about hair is that you can change it, you can re-fashion your color for the season, style or fit your current mood. Being creative with your daily hairstyle can make you feel confident and sexy. You can one day wear it beachy, the next simple and casual, or even put in a ponytail other days. The great thing about being creative is there is no right or wrong, it is all perception.
Empower the impression that people have of you by starting at the top – the top of your head. By having genius hair color or the perfect haircut that compliments your face followed by an amazing blowout will help create a most resourceful self. Being able to educate women on how to do there hair is so empowering. I women the tools that they need to look and feel beautiful every day, my feeling is that if you can do something like that, you have accomplished something GREAT…