Muse: A woman, or a force personified as a woman, who is the source of inspiration for a creative artist.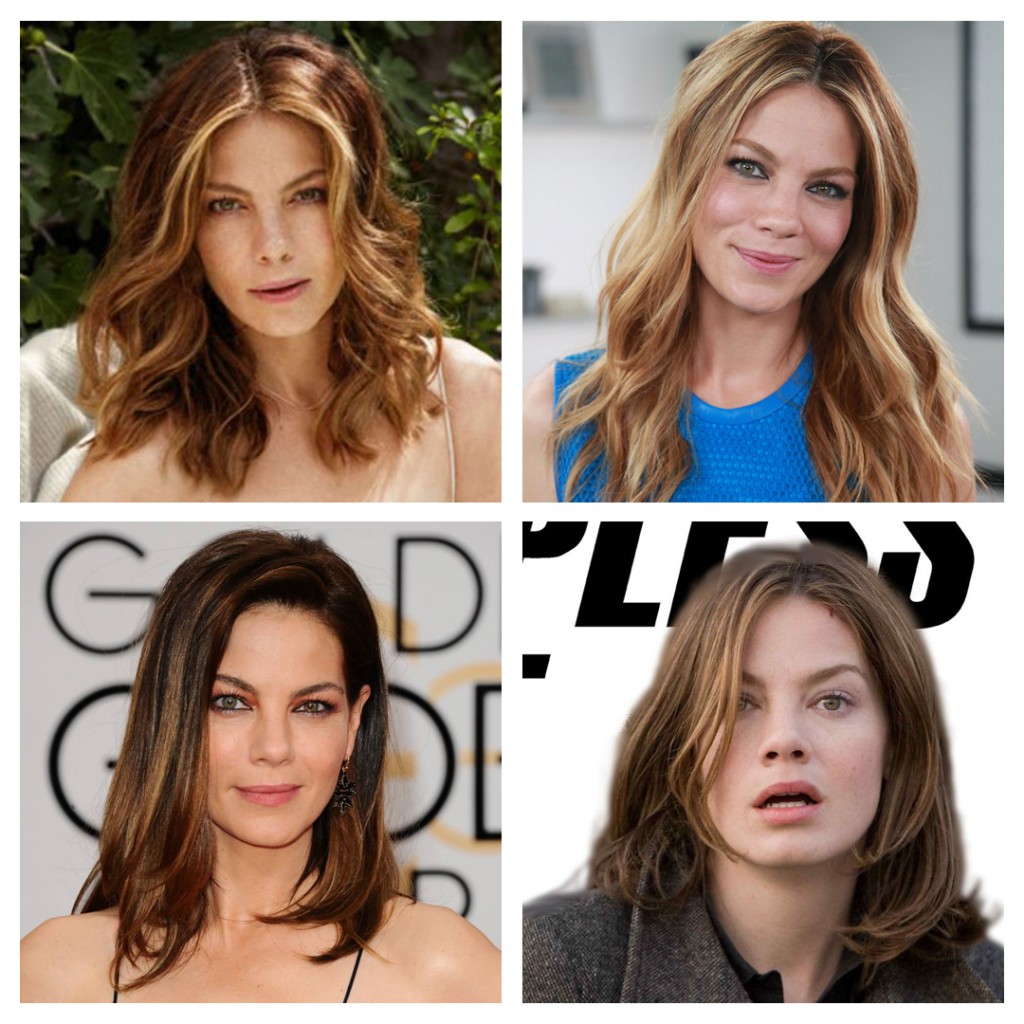 I have had the good fortune of working with the beautiful, talented Michelle Monaghan for a few years now. Michelle was referred to me by the talented Ann Morgan (on-set hair designer extraordinaire). Ann was creating a look for HBO'S True Detective and needed some color and highlights for Michelle's character. Monaghan, Morgan and I have worked together on many projects. For The Best Of Me, we lightened the base and added some balayage highlights to create cool, golden tones. We even lighted the eye brows to create a #GoldenGoddess. We gave her a bit darker and very natural look for Fort Bliss. Pixels was fun; for that film we kept a warm dark base and put in some lighter highlights around her face to add some brightness. Her look in Sleepless Night, was overall darker, with a few strategic balayage highlights to create light and movement. The biggest challenge with Michelle's hair is keeping it from going warm/brassy.
FYI, Michelle is also a fanfunkintastic girl, wonderful mother and a sexy wife. Love her! Thank you Michelle and Morgan!