Nicole has been coming in to get a bleach and tone for a while. Last time she came in she said, "I want healthy long hair." So when she came in this time we decided on a medium brown color. Nicole's hair is naturally almost black, so looks pretty natural, I think.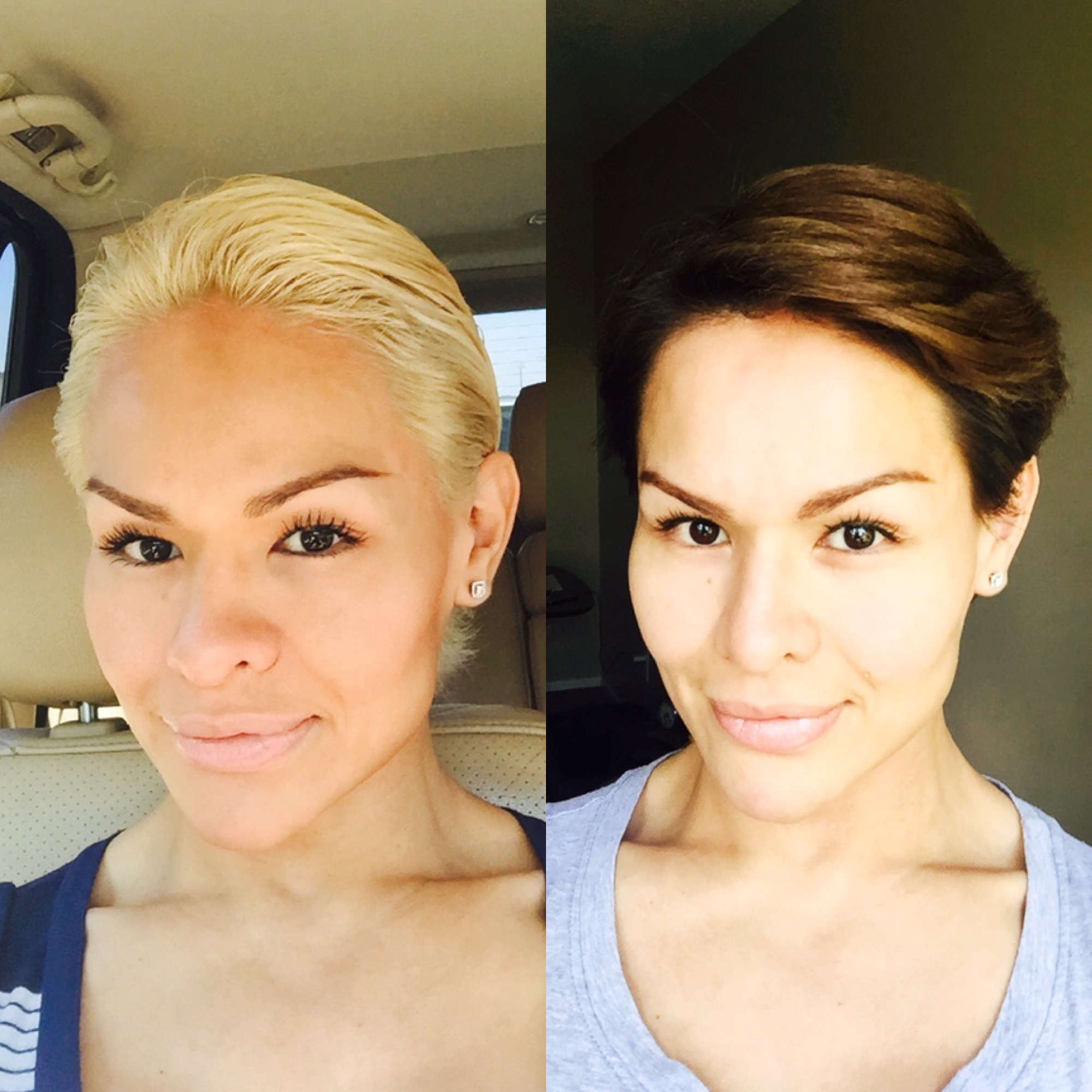 I love working with Nicole because she's not afraid to try new things. As a transgender person, she pull off almost anything!
What do you guys think, do you like her better blonde or brunette?